Tyler Hawkins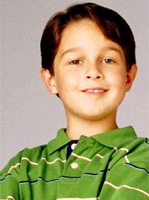 Child Kidnappings On The Rise
By: Mitchell Cooper
Tyler Hawkins, 7, disappeared from Golden Gate Park on Tuesday Novemeber 25. The young boy was at the park with his mother, Nancy Hawkins, when he suddenly vanished from sight.
Nancy Hawkins, suffering from an undisclosed illness, is still recovering at San Francisco General. She had fainted once she realized the boy was gone. The father is currently away on business and has yet to be informed of his son's disappearance.
Billy Smith

This is the second child disappearance in the past couple of weeks. Another young boy, Billy Smith, went missing at the mall and still has yet to be found. The two incidents could be related, however the police department has issued a statement that there is no concrete proof that they are connected.

Tyler was last seen wearing a blue jean jacket, a green tee, blue jeans, and a pair of Adidas with blue stripes. He has brown eyes and hair and stands approximately 3'9" and weighs 87 pounds. If you have any information regarding this young boy's disappearance, then please contact the San Francisco Police Department immediately.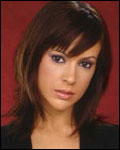 Ask Phoebe
Dear Phoebe,
I have this problem and I think you're the only one who can help me. You see there is this guy that I'm absolutely crazy about...but I don't think that he sees me as anything more than a friend. I actually think he may have feelings for my roommate instead. Is there anything you can suggest to help me get over myself and finally express my true feelings for my friend? And what about my roommate? If he is into her should I back away and let them be together? Or should I be bold enough to ask my friend not to date the guy I'm head over heels for?
Lovesick Co-Ed
Dear Lovesick Co-Ed,
Wow, you're in quite the predicament! Listen crushes come and they go, but true friendships...they last for lifetimes. Before you do anything, I would advise you to talk to your roommate. It'd be best...
Continue on pg. 2