In The Know
By: Dan Garrett
For starters this will be my last article for the Bay Mirror as I am leaving the paper due to personal reasons. Don't fret, it seems as though Miss Elise Rothman will be personally picking my replacement so all is good! Now onto the good stuff! Recently in San Francisco we have had some great action take place. Famous supermodel, Lydia Emerson, was seen at Baker's Beach shooting an ad for the new fragrance by Alvin Clien, Passion. I know you've all seen the billboards!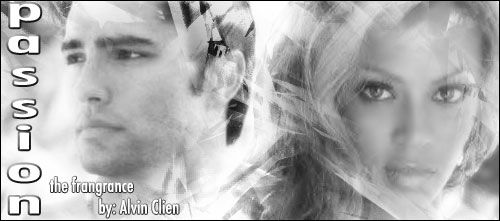 If you have, you may have noticed the guy in the ad with her. Sources say he's an up and coming model by the name of Brennan Denford. I have also been informed that this new up and coming model had some great on set chemistry with our favorite top model. Can we say potential hook up?
Speaking of Miss Emerson, rumor has it that she will be attending a local auction at Bucklands: The Auction House. The auction is said to contain some valuable and, dare I say, magical artifacts up for bid. One can only wonder what Miss Lydia Emerson, herself, will bid on.
Now onto some much stranger and maybe even scarier news, some citizens have reported seeing a large hairy dog running around the city and causing chaos. One person is quoted as far as calling the creature a "werewolf". Werewolves in San Francisco? I've seen stranger things. A passer-byer said it saw the "wolf-like creature" jump out of an apartment building and then land on a nearby parked car. Then seconds later, they saw a couple chase after the beast. No one knows if this story will hold up, since the passer-byer was out drinking and partying just hours before he witnessed this, but it'll be interesting to see what will turn up in some upcoming police reports.
Now you're "in the know" thanks to Dan Garrett!

Ask Phoebe
Dear Phoebe,
New to the city dominated by scenic views and brilliant lights, I've recently faced the first stumbling block in my relocation... what else, I'm hunting for the perfect job. In this case, my passions ride the flames, firefighting the ideal... but at the moment, San Francisco just doesn't have the opening for this 'fireman at heart'.
Between bouncing at the local hot club, security at the prestigious Bucklands auctioneers and part-time self defence classes at a local mall... I'm coming up with damp matches.
Any advice you can swing that'll help me light my fire?
Firefighter
Dear Firefighter,
Security Guard at Bucklands, Bouncer at P3, or Self-Defense Instructor. The choice seems rather tough, especially since you weren't even given the option of the job you truly desire; firefighter. So now you have to find a job that not only interests you, but will also supply you with a good enough income to live off of.
So before you choose ask yourself these questions. Will I be able to perform the job or is it something out of my reach? Will the job be enriching for me? Can I live comfortably with the job's income? And lastly, Will it help me as a person grow into the man I am meant to become or will it hinder that growth?
Now of course these are all questions you should be asking yourself for a job you plan on having a long-term commitment to. So if its just a job that is going to hold you steady until you get your dream job... I say pick the one where you'd have the most fun!